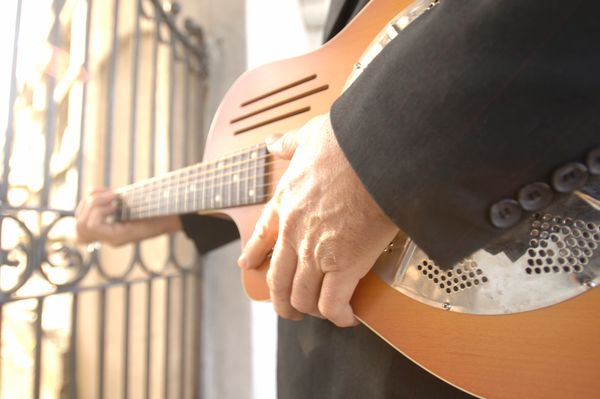 We just returned to the land of 110% humidity, and we're ever so grateful to have dodged the soggy bullet. Our cars didn't flood, our house is fine, and so is most of the city, although I'm sure there are many residents with different stories, especially about cars. We were lucky that our daughter Anne was home to take care of the animals and the car that could have been toast. 
Where were we during all the Weather Channel hysteria? In Nashville at the Chet Atkins Appreciation Society 35th annual meeting. They include multiple music styles, including picking and grinning. I can't say much good about the food, but people were lovely, and the music was great. While there were a lot of Chet fans showing their thumb picking tributes, the most exciting performers were the young proteges of the amazing Tommy Emmanuel: Joe Robinson, Brooks Robertson, Collin Hill, and Shane Hennessy were all beyond amazing, and Tommy was inspiring as always. Shane, an Irish picker and singer, was dubbed the Michael Buble of the guitar by Vitrice, and his singing, playing, looks, and all around pleasant demeanor confirmed her designation (despite that he is a SERIOUS guitarist). I got to play a couple of times, and I was grateful to be noticed favorably by two of my favorite musicians there, jazz guitar great Sean McGowen and the fantastic Nashville studio musician Tim Thompson. 
In June, I went to Massachusetts to the "Django in June" Festival to learn more about gypsy jazz technique. Not really my main style, but one of my favorite musics to listen to and play. So many great musicians were there, I can't begin to list them, but Dennis Chang was a fabulous teacher with tons of great handouts, and it will take me a year at least to absorb them into my antique brain. If this is a style you love, I can't recommend this event enough. 
But enough about those other great people, what about me? Great question, and so interesting. I am happy to tell you that, because of my superb hand surgeon, Dr. Eric George, dedicated hand therapist Marie McLaughlin, and my persistent exercise, I am 100% back to playing. I'm quite sure I can play just as badly as I always have. That's good enough for me, and I'm feeling very lucky to have ten working fingers and to still be able to count that high… 
The Columns Hotel is still without music for the summer, but I will be back starting on August 20th, starting with a solo show.